American Dairy needed a modern, forward-thinking visual aesthetic that best exemplified the combination of traditional farming values and the future health and wellness of Americans. To engage a savvy, increasingly mobile audience, American Dairy also required a fully responsive website design, capable of delivering both dynamic and engaging multimedia content to its viewers on any device.

American Dairy needed hi-fi wireframes for both desktop and mobile devices to eliminate possible
doubts at an early stage. Specific to the functionality of the farmers pages and the food & recipes 
pages which were tested in a local environment on prototypes.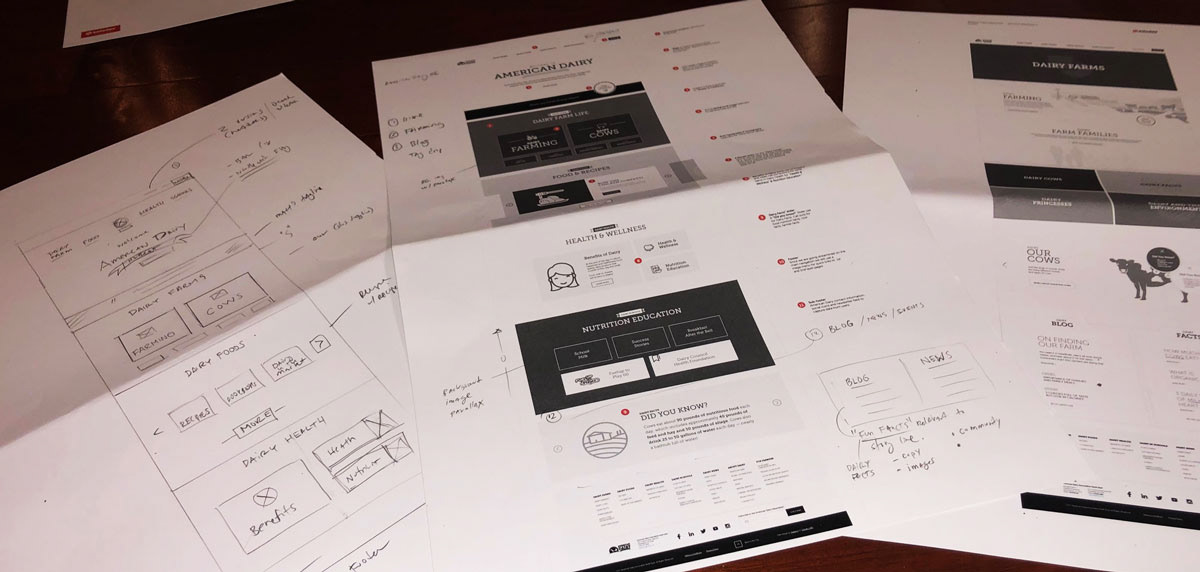 Designs for Desktop Screens
After making final tweaks to the wireframes the design comps were crafted.
Invision
was used for sharing & collaborating design comps and for creating the mood board.
Using a board simplify's the management of design assets, color, typography, imagery
and texture. The designs are assembled and put in place using a 12 column grid.